Shopping Cart
Your Cart is Empty
There was an error with PayPal
Click here to try again
Thank you for your business!
You should be receiving an order confirmation from Paypal shortly.
Exit Shopping Cart
It's Life Insurance Awareness Month! 
I hope everyone will devote a few minutes to just give thought to what you and your family  would do if one or both of the "Parents/Partners" of your family were suddently "gone".  It's a fact that most Americans are living paycheck to paycheck these days...a sudden loss could be devastating. 

How would you continue to provide for your family, pay the mortgage or rent? Pay for day to day needs of a family?  If you suddenly had to go get a job, who would be home to care for the kids? Google the cost of full time childcare in your area.
This won't happen to YOU?  Just listen to the news and read the local papers...or get out and talk to real people about real life instead of watching "reality"TV.  It happens to families around us every few minutes.

It is NOT too expensive to insure against this horrible catastrophe and I CAN PROVE IT.  I challenge everyone to keep a ledger for just ONE MONTH.  Write down every penny you spend especially including the impulse items, the candy bar at the gas station the magazine at the checkout stand, the junk your kids are bugging you for every time you go to the store but it's not their birthday yet.  Then at the end of one month, add up all the items you could live without and illuminate the amount of money you have just dicovered you have to put towards something useful like Life Insurance!

Take my challenge and then email me with the amount of money you now have monthly to put toward "something" of value and I will show you what your options are with no obligation whatsover!  Email me, be sure to put "Your blog" in the subject box so I know  what your email is about and don't delete it thinking it's spam.  I will let you know what your options are for FREE,  with no obigation whatsoever and no bothering you if you're not interested!...but I guarantee you will be interested if you open your mind and start planning for your future.
PS-I represent all admitted carriers in the States where you live, not just one company.  I work for my clients, not the carriers...I "represent" the carriers best for my clients.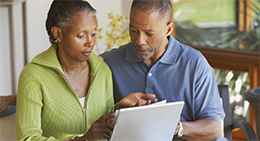 Older folks who want to purchase Life Insurance are often unable to find a term product longer than 15 years. For folks in their 70's, guaranteed coverage to age 90 seems to provide them with enough confidence that a death benefit will pay out to their beneficiaries – if only a 20 year term product were available…
Protective Life's Custom Choice UL can be a solution. Below is an example for a 75 year old male, preferred non tobacco. When dialing out the guaranteed death benefit to age 95, not only can we provide you with coverage for 20 years, but also maintain term-like pricing. In fact, this product is so competitive that based on the profile mentioned, 20 years of coverage is lower in cost than the most competitive 15 year term product!  Look at these comparisons:

Male Age 75 Preferred Non-Tobacco (Term = Most competitive carrier/product based on premium)
Product                               Guarantee       Annual Premium      Death Benefit
15 Year Term                           15                     $ 8,093                    $250k
20 Year Term                           N/A                        N/A                       N/A
20 Year GUL (Protective)        20                      $7,835                     $250k
30 Year GUL (Protective)        30                      $9,680                      $250k
At 70 years old – the last age at which only a few carriers will still offer 20 year term, you should still consider this product. The table below shows that a 70 year old male, preferred non tobacco can save significant amounts of premium with 20 years of UL coverage in comparison to the most competitive 20 year term product. And if you would like coverage for 30 years to age 100 we can still provide the security you need while mirroring these term prices.
Male Age 70 Preferred Non-Tobacco (Term = Most competitive carrier/product based on premium)
Product                                Guarantee       Annual Premium      Death Benefit
15 Year Term                            15                      $3,705                     $250k
20 Year Term                            20                      $5,605                     $250k
20 Year GUL (Protective)         20                      $4,877                     $250k
30 Year GUL (Protective)         30                      $6,439                     $250k
Contact us for more on how the Protective Custom Choice UL can positively impact your Life insurance needs.

One of the greatest threats to any client's income or accumulation plan is an LTC event. With the cost of care ranging from $54K to $100K annually, a client could be forced to liquidate equities at depreciated values, tap into annuities that were earmarked for lifetime income, or destroy their legacy values.  Then there are Capital Gains taxes to worry about if you've sold off personal property to pay for your care.

If you've priced LTC policies, you know they don't come cheap.  Most folks don't know that today's Life Insurance Products have Long Term Care riders available to include right in your Interest Earning Life Insurance Policy!  How they work, in a nutshell (contact me for further info or a quote), is we add the rider to your Life Policy.  The rider specifies a percentage of your policy's Face Amount that would be payable should you be unable to do 2 of the six ADL's (Activities of Daily Living which are: eating, bathing, dressing, toileting, transferring (walking) and continence). 
The usual  LTC benefit is 4% of the Face Amount per month, so let's say you have a $250K Face Amount policy, 4% per month would give you $10,000.00 per month to use for Long term Care expenses TAX FREE!  If you had a $500K Face Amount policy, 4% would give you $20,000. per month for your needs.  Right now per the IRS, the "tax free" threshold is $9600.00 mo, so you could consider taking less or just as much as you really need to be comfortable.   You would be diminishing the worth of your Life Insurance Policy by taking the money out if you did not put it back in, but in the meantime, you've provided for your Long term Care needs on a tax free basis.  After learning a bit about how this works, you may decide to buy more face amount or two different policies, one with the rider and one without.
Don't get me wrong, a good LTC policy is a great thing to have, but once you pay your premium for it, if you don't use it you get nothing back, it's water down the drain so to speak.  By having the LTC rider, you are accessing your "death benefit" which is why the benefit is tax free, but you are not risking the loss of all those premium dollars for a stand alone LTC policy.
Again, the best time to buy this is YESTERDAY! The younger you are and the best health you can be in will save you thousands of dollars in premiums in the long run and having the coverage you NEED and knowing your premiums will never go up, regardless of your health or age is priceless.

The reasons you or ANYONE, single or married, young or middle aged..should buy Life Insurance are many!
If you're young, single and healthy - There is no better time to buy Life Insurance!  You will be getting the best rates (depending on the product, most will give you level premiums that will never go up during the entire lifetime of the policy) based on age.  Also, you are probably in the best health of your lifetime which also equates to getting the best rates and you can lock these rates in forever!  You can also add things like a Long Term Care rider which will give you the money you need if/when you should need it.  Go ahead, get a proposal for a stand alone Lont term Care policy.  Yes, the policy for Long Term Care will be more comprehensive, spelling out the exact amount per day you will be getting and for how long, etc.  However, once you pay the premium for LTC policy, if you do not ever use it you will not get a penny back...it's water under the bridge.  In an interest earning Life Insurance plicy, the cost of this rider can be helped along by the interst earned on your Life Policy.  Whatever you purchase should be for the long term.  There are riders that allow for purchasing more at a later date regardless of any health conditions that may arise during life, there are riders that can cover your Long term Care needs too!

If you are married or plan to be married and have kids one day, you NEED it!  Do just one thing....google around for the cost of a full time nanny in your area.  When considering "howmuch"life insurance you need, I always ask each partner to consider their partners "worth".  Not how much they have in assets,but how much would the loss of your partner impact your life?  How much would it cost to keep the household running smoothly without your partner?  How much income would be lost if that partner is working?  how much to replace their contribution to the home like taking care of the children, keeping the house clean, making the meals, doing the laundry, managing the pets, making sure the kids getto their activities, etc, etc.  There are TONS of reasons to have Life Insurance

We must also consider final expenses, debt, taxes.  Just close your eyes and imagine that your life partner is gone.  What is YOUR plan?
Many people think the partner or spouse who "stays home" has no "worth".  This is so wrong!  If you add up the cost of having paid help come in to do all the things your "homemaker" spouse/partner does, I bet it would take near or over $100K per year to replace!  The next thought is "How may years will I gone like this, alone and needing help?".  This answer may vary, but the minimum you should think about is the time  it would take to get your kids raised, educated and out of the house on their own.

Using your Life Insurance for Long Term Care Expense:

Life Insurance policies are ever changing to meet the needs of our ever changing society.  All the buzz is now on Long Term Care coverage, but if you've ever gotten a quote you know it is not cheap!  Also, what if you never need it?  Once you've paid the premium to the carrier for a Long term Care policy, it's GONE and you have nothing to show for it.  Though there are benefits to having a comprehensive LTC (Long Term Care) policy...you can spell out the benefits in a more precise way, add on riders for COLA (Cost of Living Adjustments), etc, but the fact remains that it's expensive and if you never use it, it's money down the drain. 
Do not mistake my message to mean LTC is not important!  It is VERY important...in fact more important than ever, there are just more creative ways of getting it these days. 
Using a Life Insurance policy with a guaranteed Death benefit and adding a 4% LTC rider is a very interesting solution.  Let's use this example:  You are healthy enough to purchase a $500,000. face amount and you become ill enough or have an accident and meet the requirement to be able to tap into your policy for its LTC benefits (the requirement for ALL LTC policies is just about the same, whether a policy or a rider) is being unable to do at least 2 of the ADLs - Activities of Daily Living).  Using a $500,000. Death Benefit policy with the LTC rider of 4% per month = $20,000. per month available to you.  
Per the IRS, at this time the maximum amount you may receive from your policy on a tax free basis is $330 per day or $9.900. per month.  This is because the LTC benefit is essentially considered getting your Death benefit early.  Depending on your needs, whether it be paying for a facility, paying for homecare, paying a relative to take care of you, you may decide to take only the tax free portion from your policy, but the full 4% is still available. 
Then let's say you get better and return to life as normal in 6 months, you have taken or "used" (at $9,900. mo.) $59,400.00 of your Death Benefit thus reducing your policy's Death benefit to $440,600.  This amount will be passed on to your heirs tax free OR be available for another round of LTC usage.
If you are 70 1/2 years old and are receiving "RMD"s (Required Minimum Distributions) from retirement funds that you don't really need, you can turn taxable income into tax free money using this strategy!
In summary, you've used tax free death benefits to pay for your Long Term Care needs and the money you've invested in your Life insurance is still there! 
Example - A $500,000. Policy would cover the IRS maximum monthly LTC payment of $9,900. for 4.2 YEARS!

Some Statistics for the USA:  For someone with a 90-day Elimination Period, the lifetime chance of someone buying coverage at age 60 and using policy benefits was 35%. So, 35% will use their coverage and 65% will not. As you might assume, the decline is because during those first 90 days, some people will recover and some will die.

Here is some meaningful information on nursing home lengths of stays as published in the Association's 2008 LTCi Sourcebook. Remember, that most long-term care is actually received at home but there are still fewer statistics about home care utilization for "long-term care" needs. When we get relevant ones we will publish them for consumers to read.  Notice that the length of time that anyone stays in a Nursing Home is well under five years!  We must consider the time that most people need in home care too, please see "Long Term Care Info & Statistics" blog for more info.

Average Length of Stays (Nursing Homes)
5 years or more - 12.0%
3 to 5 years - 12.0%
1 to 3 years - 30.3%
6 to 12 months - 14.2%
3 to 6 months - 10.0%
Less than 3 months  - 20.0%
Average Length of Stay in Years
Female - 2.6 years
Male - 2.3 years
Married - 1.6 years
Single / Never Married - 3.8 years
Widowed - 2.3 years
Divorced / Separated - 2.7 years
/